In its time, the Endless Summer project was a real sensation and a notable leap forward for the domestic visual novel market. Created by enthusiasts for dedicated fans of Japanese culture, it offered a surprisingly complex story for its time, with pleasing visual design and stylistic close to the residents of the post-Soviet space.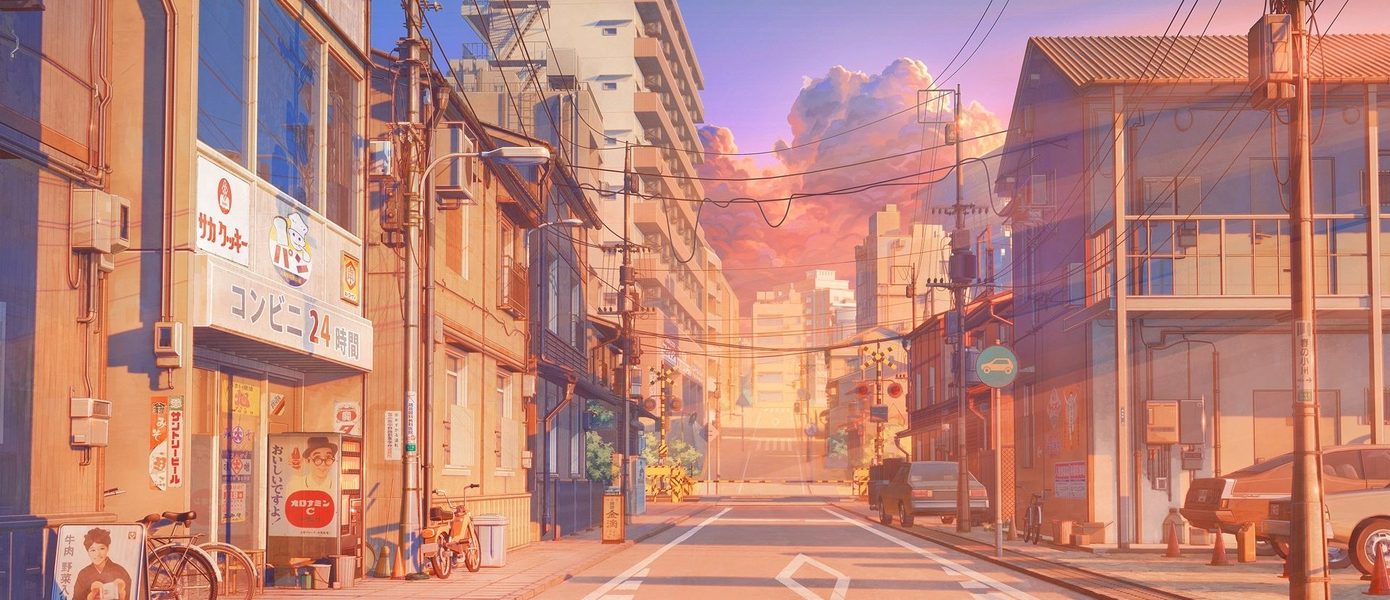 Nine years later, Soviet Games returned with a much larger novel, the events of which take place already in the Land of the Rising Sun, but the spirit of the original with the former pioneers, sickle, hammer and ubiquitous KGB trickled in here too.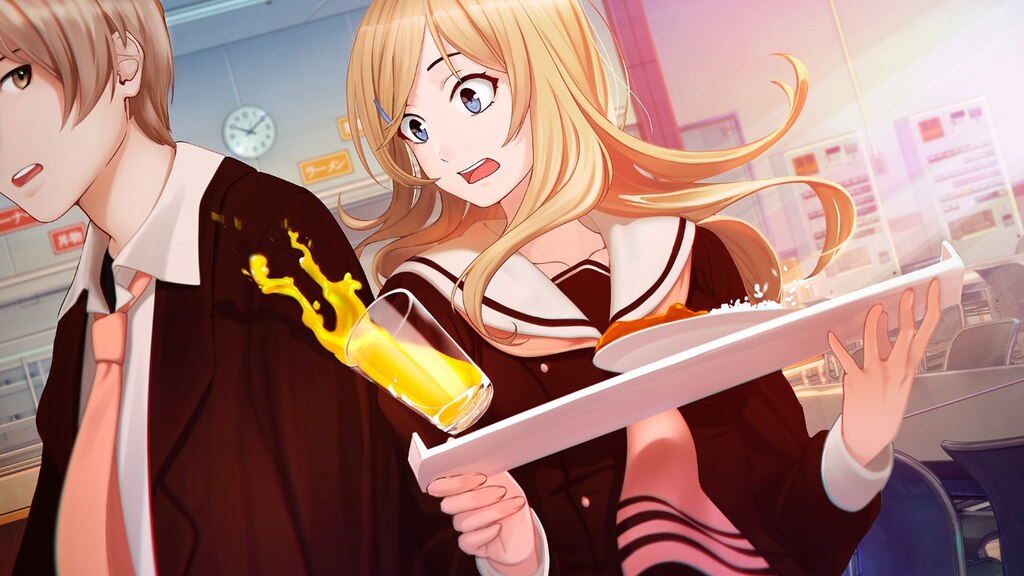 "Love, Money, Rock'n'Roll" takes us to the vast expanse of industrial Tokyo, where Nikolai, a former Soviet citizen and now an ordinary Japanese schoolboy, lives. His parents, originally from the Soviet Union, were killed in a car crash and his ex-girlfriend Kathryn vanished into thin air after parting ways with him a year and a half ago. All he is left with is a slightly dilapidated house, his childhood sweetheart neighbor Himitsu, and two school friends, Mike and Kyosuke.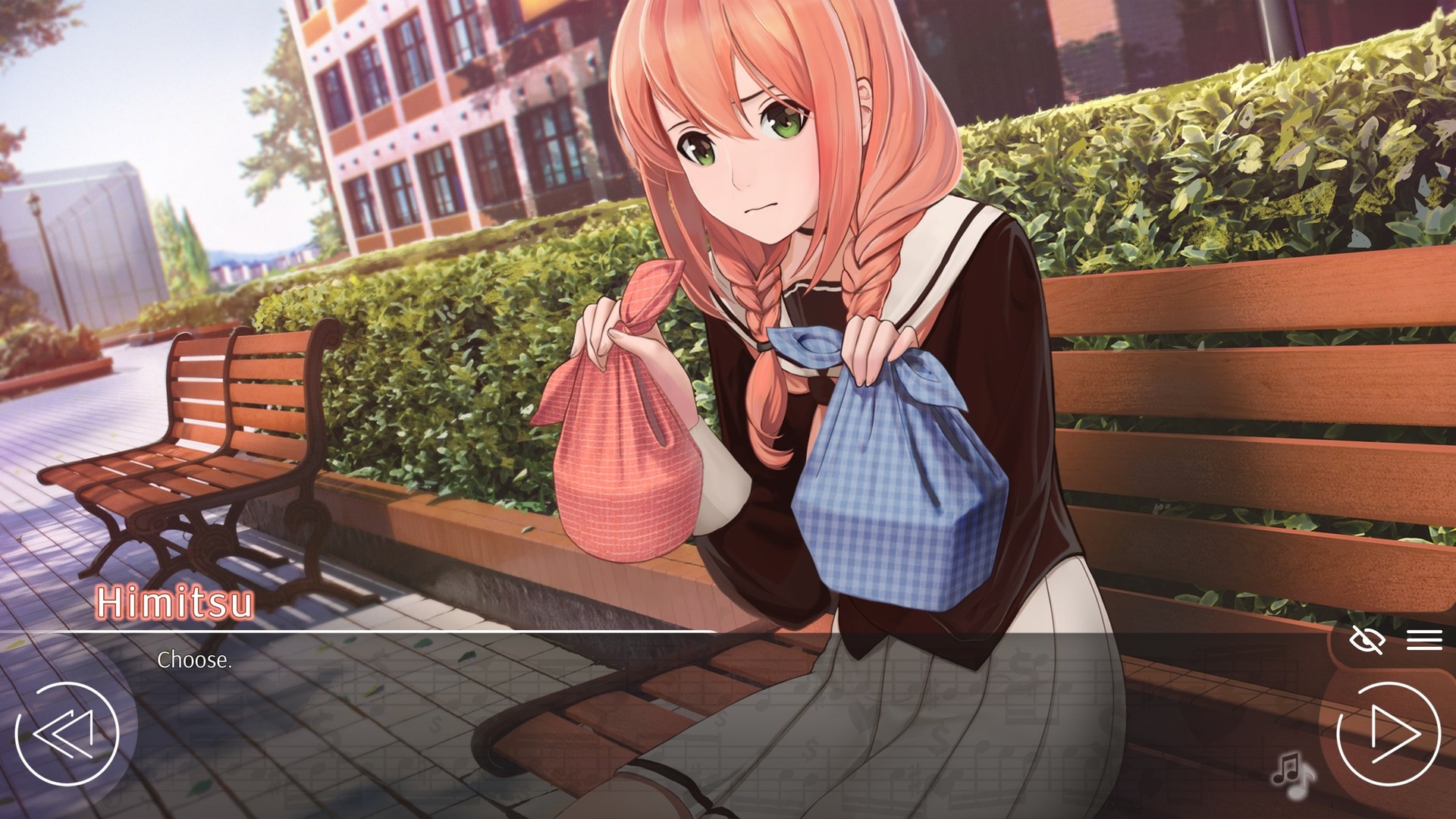 A peaceful high school life of skipping classes, drinking beer in a Russian-language bar and playing console games is one sunny day sent to the bottom of the bucket. The rescue of a bullied classmate, the sudden return of Kathryn, the pressure of Himitsu and the boorish heiress to the industrial empire, Ellie, break into his stuffy life.
The authors try very hard at variety, offering four diverse characters to get to know Nicholas as intimately as possible. But the novel's puritanical attitude doesn't go anywhere: the maximum you'll see is a sheet-covered heroine or a model version of a girl in pink lingerie. The girlfriends themselves, while formulaic, aren't too unambiguous.
Kathryn acts like a complete bitch and scum, guaranteeing the most toxic relationship possible. She bullies Nikolai by first dumping him a year and a half ago, makes inarticulate claims and tries to play the resentful wife card. Her exact opposite is Himitsu. She has been in love with him for 10 years, cooking for him, doing his laundry and hoping for something more, but as a character she is an absolute pastry.
The third heroine is that poor girl, Kagome. But this girl can't put her finger in her mouth. A real psychopath and a lover of abusive relationships, where our sweet Nikolai will end up at the very bottom with his anus ripped off. And finally, the last girl to love is Ellie. A flighty heiress and rock star who is densely addicted to drugs and constantly torn with jealousy. Nicholas himself is no better than this quartet. He wipes his feet on his childhood friend, knowing that she loves him, is rude, constantly sends his best friends away and half the game is carried around with Katherine like a piece of crap. His actions are selfish and meaningless – at least in most of the chosen branches.
However, the story itself is also shared without any logic. Choosing between "go out to lunch with your girlfriend" or "stagger around", you immediately cut off two of your four love interests. And there's no going back. The other turning points that affect points in favour of one character or another are far more predictable. Supported Ellie – got a bonus to Ellie. Going to lunch with Himitsu is a bonus to the love of a childhood friend. But apart from the love moments, the authors weave spy games, conspiracies and betrayals into the story. It looks a bit odd, especially if you try all the routines and ending options. It's not Nicholas, but a young James Bond surrounded by enemies.
The very attempt to pitch the story in a Monogatari style seems more like graphomania, lengthening an already long game. And if you take all the Roots – 60 hours of text is too much even for the most dedicated fans. That said, the authors try very hard to fit in with modern culture and memes. Somewhere in the background you can find Schlep lying on a rubbish bin, a sad Keanu Reeves, and in one scene you get to chat to Victor Pelevin himself. And that's not counting sayings, quotes from patsy pubs and Todd Phillips' The Joker.
The animated backdrops are one of the novel's strengths. They are nicely done, highly detailed and packed with various details. Clouds drift across the sky, lights come on in the windows and a train rides in the background. It's just great. But the music evokes mixed feelings. On the one hand, there is a kind of nostalgia in the melodies, but on the other hand, they get boring very quickly. Three songs with female vocals could become an ornament to the game, but too common sounding and English language kill all the authenticity.